SC I 240 FS automatic dough bowl lifter-dumper -

SC/I 240 FS AUTOMATIC lifter-dumper single column of bowl carrying trolleys ISE pro200/300 with automatic working cycle.
Frontal discharge maximum height 240 cm."

LEFT COLUMN SIDE.
Structure made of grey steel ral 9007.
Lifting system with oil-pressure cylinder and safety valve.
Overvoltage and overload motor protection.
Automatic controls: automatic lifting, pause and automatic descent to the floor.

"MANUAL" - "AUTOMATIC" functioning selector.
Total protection cage with single door.
Pause timer during discharge phase

ACCESSORY automatic device for rotation and bowl scraping during discharge.

Complete turnkeys packaging solutions are available on request.
Please contact us on info@jzw.com.au to discuss your application.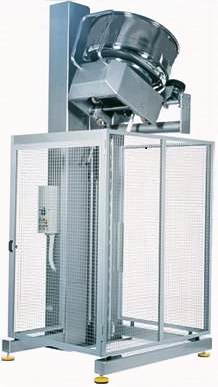 SC/I 240 FS AUTOMATIC lifter-dumper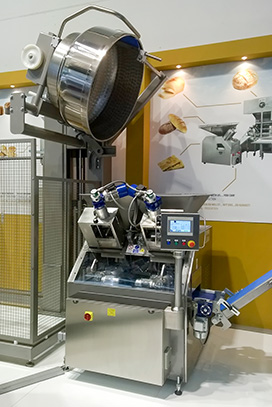 SC/I 240 FS AUTOMATIC lifter-dumper and dough divider