PRO Removable bowl dough spiral mixer -


PRO. 200/250/300/400/500
Top quality dough.
Very reliable.
High productivity.

INNOVATIVE TRANSMISSION SYSTEM FOR THE BOWL MOTOR: NO REDUCTION GEARS
After analysing important features of machine already on the market in this sector, we have developed a new, more flexible transmission system for the bowl rotation.
Rigid reduction gears have been replaced by more flexible parts, belts and wheels, to provide more reliable final product.
A series of innovative solutions that where introduced in order to drastically reduce maintenance, has made the machine an ideal option for artisan and continuous cycle industrial product.

AN EFFICIENT SOLUTION : SELF ADJUSTABLE TRANSMISSION WHEELS FOR THE BOWL
A characteristic feature of the PRO range which allows the wheels maximum adherence to the bowl quite independently to any eventual wear and tear.


TECHNICAL DATA
(parameters range depends of model)

| | | |
| --- | --- | --- |
| Model;- | | 200/..../500 |
| Dough capacity:- | kg | 10-500 |
| Flour capacity:- | kg | 15-325 |
| Water capacity:- | l | 1-200 |
| Bowl volume:- | l | 205-700 |
| Net weight:- | kg | 900-2230 |
OPTIONAL EQUIPMENT
Stainless steel structure.
Bowl scraping device.
Additional bowl carrying trailer.
Computer controlled micro ingredients insertion tanks.
Computerised management of recipes storage.
Computer controlled bowl oiling system.
Temperature sensor for control of kneading temperature.
Power meter
Water loading
Flour loading
Dry ice dough cooling system with CO2 injection
Automatic opening at the and of cycle
Complete turnkeys packaging solutions are available on request.
Please contact us on info@jzw.com.au to discuss your application.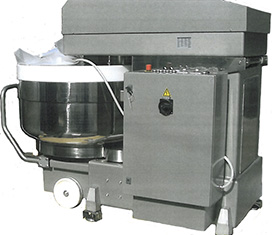 PRO200 250 spiral dough mixer with removable bowl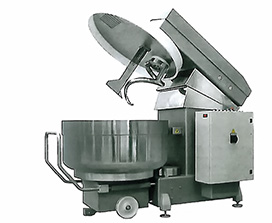 PRO200 250 spiral dough mixer with removable bowl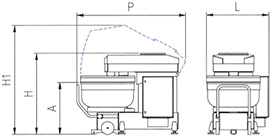 PRO200 250 spiral dough mixer with removable bowl